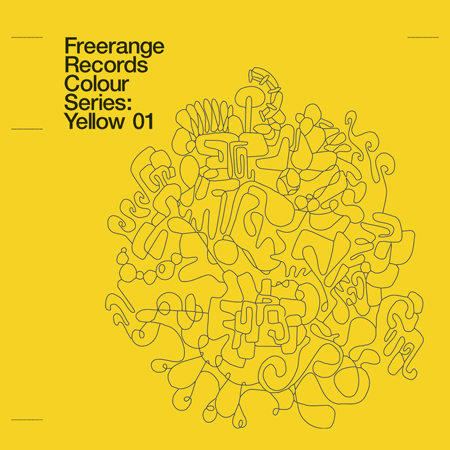 Various
Colour Series: Yellow 01
Freerange start the new year with the first instalment of their Colour Series of compilations with Yellow01.The focus of this CD only compilation series is to bring together some of the hard to find or deleted vinyl only releases mixed up with some hot new exclusives in a nicely designed package for the more discerning music lover. This gives the non DJ?s an opportunity to hear the diverse mix of deep house, broken beats and downtempo grooves that Freerange continue to excel in.
Truly an international affair, the artists featured here range from Belgium?s Only Freak to Gothenburg?s Stateless to Ohio?s Warren Harris (AKA Hanna) as well as London?s Switch and Shur-I-kan. The Colour Series is deliberately presented in an unmixed format to give the tracks room to breathe, as well as enabling us to select as diverse mix of styles as possible.
So what?s on it? Swell Session?s remix of Stateless ?Falling Into? should be enough to whet a few appetites. Demand for this Co-op anthem on vinyl has continued to the point that we know people will be seeking this nugget out wherever possible. Switch make an appearance with their notorious floor filler ?Get Ya Dub On?. About to blow up big time and remixing the likes of the Chemical Brothers and Basement Jaxx check out the duo?s first ever release which set the sparks flying. A sneak preview of hot new material from the forthcoming Shur-I-kan LP makes an appearance in the form of ?Generations?. Lush, futuristic and soulful deepness from a seriously talented producer and a good insight into what looks to be a killer album when it drops in September 2004.
Exclusive, previously unreleased tracks include man of the moment Solid Groove?s ?Jus Everybody?, Palmskin Production?s ?Come Down? and our own Square One delivering a tight and funky deep house track entitled ?1000 Lites?.
FRCD8
£9.99