Swell Session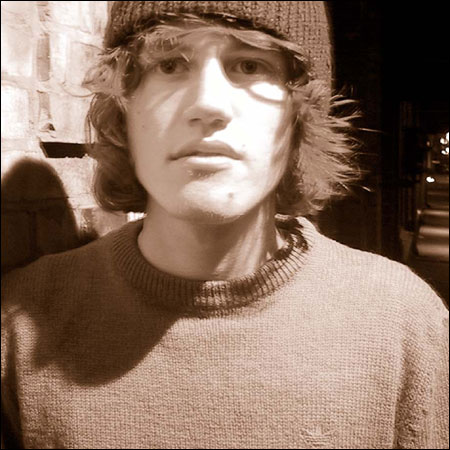 Andreas Saag aka Swell Session is considered to be one of Scandinavia's top producers in the club jazz scene. This young mans musical mission is to blend all genres of jazz, soul, techno and club music and provide it under one alias or another, whether it be soulful techno, a house remix of a big band tune or a straight-up jazz ballad. Or something in between……

As Andreas puts it:
"I want music to have a purpose other than just being a track, whether it's a love song with lyrics that makes you want to cry or just a mad, danceable track that makes people smile in a club"

After releasing singles like 'Music in her Eyes', 'Gone' and 'Let me Decide' on Swedish label Hollow Recordings he joined Freerange (as Stateless) and Swedish label SLS as Andreas Saag.

Both the jazz flavoured techno singles 'Jazz Lesson' and 'Latin Lesson' on SLS and the pioneering nu jazz classic Stateless album 'Art Of No State' on Freerange were well received around world. While tracks 'Tristeza' and 'Get It On' were played by the likes of Carl Cox and Laurent Garnier it was singles such as the highly sought after 'Falling Into' and 'Leave Me Now' from the Stateless album that were grabbing the ears of the likes of Gilles Peterson and the Bugz crew.

Since the release of 'Art Of No State' Andreas has been busy doing remixes for acts like Ennio Morricone, Jimpster and London Elektricity. His remix of Susumu Yokota's 'King of Darkness' was a big hit on Gilles Peterson's Worldwide and his re:jazz remix of Soul Patrol's 'Release your mind' rocked dancefloors throughout 2004.

Andreas is the mastermind behind the music and has been making music since early childhood. He was influenced by his father's love of electronic music. Artists such as Brian Eno and 60's soundtrack experimentalist David Axelrod inspired Andreas to create progressive and original tracks. Another major influence is jazz legend Herbie Hancock, who motivated Andreas to master improvisation skills on his first instrument, the keyboard.

Andreas started playing the piano at the tender age of six and discovered techno and other experimental music when he was just 14.

Having left his 'Stateless' name behind Andreas currently works as Swell Session on an exciting project for Freerange.

On top of all this, Andreas also manages to find the time for some globe-trotting DJ antics with recent gigs taking him all around Europe as well as two recent tours of Japan.
See All Artists