Jimpster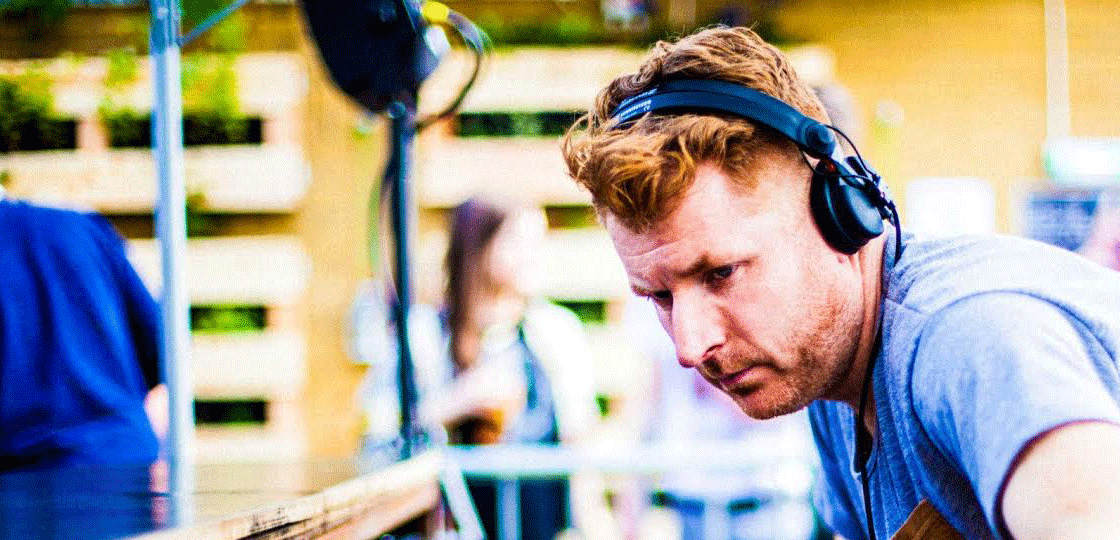 Jamie Odell wears many hats and wears them well. He's one of the most revered house producers/DJs on the scene and his labels Freerange and Delusions Of Grandeur continue to help break incredible new music which he brings to his DJ sets across the globe.
As he puts it: "House music has been my first love and passion since hearing 'Strings Of Life' for the first time at The Essex Barn in 1988 and I'm still inspired by the memories I have of that period when the whole electronic music scene was so fresh and exciting as well as being really broad and eclectic. One minute we were listening to Lil Louis' 'The Story Continues' and the next, freaking out to 'Radio Babylon' by Meat Beat Manifesto. Every track seemed to have its own strong identity and unique sound and I guess that ethos is something I try and carry through to my A&R for the labels as well as my DJ sets. Certainly as a producer I am still striving to produce that perfect house track which will stand the test of time in the same way that those early classics have. The blueprint is simple: to inject life, depth, soul, sincerity and attitude. This is what sets the major players apart from the pretenders. That challenge is what keeps me focused and inspired 25 years on and I'm sure it will keep me on my toes for many years to come."
His seminal LP 'Messages From The Hub' established Jimpster as an artist of note back in the late 90's and the music has flowed steadily and consistently since then, mostly on Freerange, with the 2006 excursion 'Square Up' on Ben Watt's seminal Buzzin Fly label proving to be a (temporary) transfer of one London-based deep house icon to another.
Releases such as 'English Rose', 'Dangly Panther', 'A Love Like This' and 'Can't Stop Loving' continue to be choice cuts for many DJ's whilst 'These Times feat. Jinadu' and 'Porchlight And Rocking Chairs', two more recent deep house anthems, were remixed by Dixon and KiNK to serious effect. 2016 proved to be a landmark year with Freerange celebrating 20 years in the business, a collaboration EP with Japan's Kuniyuki, remixes for Galcher Lustwerk and Mr V, and an EP on Systematic including remixes from Adam Port and Hyenah. 2017 is already shaping up to be one of his strongest yet with his Silent Stars LP dropping in April and remixes for Adam Port and Sisey Ey already causing serious damage from early promos.
His current stat count as a remixer is touching a century and the acts to receive his midas touch includes everyone from Osunlade ("Mommas Groove" still being hammered by Moodymann on a regular basis), Solomun, Kollektiv Turmstrasse and Josh Wink ('Jus Right' stole the show at Dixon's 2015 Detroit Movement set) through to Bob Marley, Seal and Terrence Parker. Recent remixes for Detroit Swindle, Thatmanmonkz, Till Von Sein and Da Posse all show that the inspiration is still flowing thick and fast.
With Jimpster still doing the business at globally renowned hotspots like Output (New York), Womb (Tokyo), and Watergate (Berlin), a slew of new music on the way, the ideas flowing freely from his studio and with over two decades of experience to draw on we see clearly that the fire is still burning as brightly as ever
Jamie has just completed his seventh studio LP for Freerange entieled 'Silent Stars' and is scheduled for release in the spring of 2017
For up to date news and gig schedules visit:
http://www.facebook.com/jimpster.freerange
For bookings contact: aidan(at)airlondonmusic.com
Selected Releases:
Jimpster - English Rose
Jimpster - Rollergirl
Jimpster - Porchlight & Rockingchairs LP
Jimpster - Alsace & Lorraine
Jimpster – Dangly Panther
Jimpster – A Love Like This
Jimpster – Square Up –(Buzzin' Fly)
Jimpster – Amour LP
Jimpster – Domestic Science LP
Jimpster – Messages From The Hub LP
Audiomontage – Fun Kit EP
Audiomontage – Naughty Neighbour EP
Audiomontage – The Darkness / The Lightness
Audiomontage – Heaven / Movin' On
Audiomontage – Flying High / Fly Baby
Selected Jimpster remixes:
Osunlade – Momas Groove – Strictly Rhythm
Copyright feat. Mr V. – In Da Club – Defected
Motorcitysoul – Aura – Stir15
Joris Voorn – The Deep – Rejected
Marc Romboy – Elif – Systematic
Mark Knight & Funkagenda – Shogun - Toolroom
Solomun – Tall Story - DIYnamic
Sandy Rivera – Freak (Defected)
Akabu – Not Afraid Of The Phuture (Z Records)
Chuck Love – Livin' At Night (Om)
Kiko Navarro – Siempre (Pacha)
Delano Smith – Message For The DJ (Still Music)
Iz and Diz – Love Vibe (Aesoteric)
Ken Ishii – Awakening (Exceptional)
Fred Everything – Not A Club Song (2020 Vision)
Hipp-e – Blacker Than (Nightshift)
Lisa Shaw – Let It Ride (Naked Music)
Charles Webster – Be No-One (Peacefrog)
Swag – Drill Bit (Odori)
Switch – Get Ya Dub On (Freerange)
John Beltran – Felicidad Nova (Ubiquity)
Georg Levin – When I'm With You (Sonar
Kollektiv)
Coldcut – Rubyat (Ninjatune)
Lamb – Gorecki (Fontana)
Airto Moriera – See Ya Later (MELT 2000)
See All Artists